Welcome to M&J Xbox 360 repair website
Do you have an Xbox that has been broken you'd like to fix? Thought about or even possibly sent it to Microsoft, paid them $140 and waited 4-6 weeks only to have it back for a short time and it breaks again? Want to know why? It is because all Xbox's have a serious design flaw, X-Clamps. Simply changing X-Clamps out is only part of the solution however. X-Clamps cause the motherboard in your Xbox with heat to warp thus causing the microscopic solder joints under the Graphic processors (GPU), CPU, ram chips, and several other surface mount chips to break. Don't trust your console to a friend that wants change out your X-camps with bolts and slap it back together or even worse use a heat gun or wrap your console in a towel to overheat it! All these methods are not going to be long terms fixes only a short-term bandage if they work at all. Wrapping your console in a towel or removing the board and sticking it in your oven is going to seriously damage the heat sensitive components on the board.


Here's a list of some of the common Xbox 360 problems we can repair

Red Ring of Death(1,2,3 or 4 Red Rings)
Green Lights but has audio/video problems
Freezing/Distorted Pixels
Overheating
Dvd drive sticking
Dvd drive says "open tray"
Dvd drive doesn't open/respond
E74,E65,E64,E73,E71,etc errors
We use a professional BGA reflow station to properly reflow the error causing chip only and not damage the rest of the components on the board like other methods do. We also use a pre-heater to properly warm the board to minimize any warping during the reflow process, which provides the best possible reflow. Flux is applied under the chip before reflow, which strengthens the solder joint after the reflow. Once reflowed both GPU and CPU have new Artic Silver 5 applied to the chip surfaces. Artic Silver 5 has been proven as one of the best thermal pastes on the market and is far superior to the paste Microsoft applies to their chips. Bolts with nylon and metal washers are installed to replace any X-clamps these apply and even pressure to the board and prevent any warping in the future, insuring no more RRoD's.
To see a full step-by-step listing of our process with photos please click here.
Once the board is put back into the Xbox shell, the DvD drive is disassembled. All dust and hair is removed from the drive, the read laser lens is cleaned and polished. Read head slides and worm gear are cleaned and new lubrication is applied. Tray belt is checked for slippage and replaced or adjusted. If the belt is slipping too much the tray can have a problem ejecting. If the drive has further problems such as disk read errors it may require the laser head replaced or the entire drive replaced.
After the DvD drive has been cleaned and adjusted, the optional fan mod is performed. Customer can choose whether they want one of the fans, usually the one cooling the GPU to be wired to run at full speed all the time. By default Microsoft has designed the fans to run at a lower speed until your xbox heats enough to trigger the fan to speed up. The problem with this is that the xbox sensors can be slow to react as well as inaccurate to the true heat of the board and chips. Wiring the fan to run at high speed insures the system is getting the best possible cooling all the time. This mod simply routes the fan to a good 12v source on the board and will not get you banned from Live. The xbox will have a slightly louder fan noise when it's running but the benefits far out weight the slight noise increase. All dust is cleaned out of the entire xbox system before it's fully reassembled.
Lastly the system is put under heavy testing. Game testing is performed for 4-6 hours at a time. The system is then allowed to fully cool then retested again for 4-6 hours. This is repeated 3-4 times for 15-20hours of game testing. This is the only true way to test for RRoD since the system needs to be heated thoroughly and then cooled and then heat and cooled a number of times. This heating and cooling is what causing warping and RRoD. Never trust anyone who does not put the time into testing they're RRoD fixes including Microsoft. Many times we also run a DVD movie through the system as well to test the Drive specifically for any problems.
Our turn around time is usually 2-3 Days, provided something like a DVD drive doesn't have to be ordered for replacement. We only charge you once your console is successfully repair, NO upfront charges.
We have had much success repairing many Xbox's, our success rate is well above 90%. However if for some reason we cannot fix your Xbox we will be happy to ship it back to you free of charge, we even pay for return shipping in the event we cannot repair it. If you would like to learn a little more about our background please read the About Us. You will also see our Ebay feedbacks listed here to see what other folks are saying about M&J 360.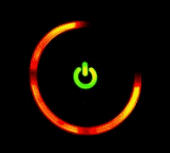 Click for Repair Form
So your ready to have your Xbox 360 repaired? What's the next step?
Please fill out this
form
. Once this is done box up only your console, we do not need your hard drive, controllers, cables or power supply. For how to best box your console please
read here
. Put a copy of the form you filled out in the box with the console and use your choice of shipping provider, USPS, UPS, Fedex, etc. Once we receive your repair form in email we will be waiting for your console to arrive. Once the console is diagnosed you are contacted via email or phone as to its progress and estimated time to return ship. We only charge you once your console is successfully repair, NO upfront charges.
Our Fee is $50 for reflows and any RRoD repairs.
If your DvD drive needs parts or replacing costs will be added onto $50 for the parts. You will be responsible for return shipping costs unless we cannot fix your console and then we will pay shipping back. Once you console is repaired successfully payment can be made by credit card, Paypal, Check (3 days hold period), cash. Once repair plus shipping cost is paid we rebox and ship by the following weekday. We also take drop offs at our location please contact us first before bringing your system by. Please email us at anytime for on going updates on your systems repair progress
Ship Console only to:
M&J 360
1185 Telegraph Rd.
Gretna, VA 24557


Email Us

Phone: 434-656-2325

1185 Telegraph Rd., Gretna, VA 24557 Email Us or 434-656-2325